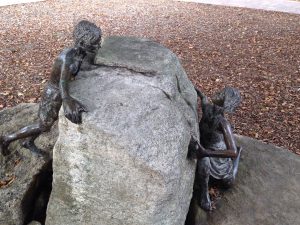 Dear friends,
For nearly seven years
we have reached across lifetimes and languages
to reach each other
and find common ground in this love letter forum.
And so it is our purpose as people —
to know love, to be love, and to express love.
Thank you for gifting me with this opportunity to share my
wanderings with you on this page, in this space.
I am very grateful for that.
As I mentioned in last week's love letter,
I am moving on now to publish a weekly inspirational Monday morning wake up email for Romemu, a Jewish community based in New York City that seeks to integrate mind, body, and soul.
I hope to see you over there so we can awaken together.
Please register here to continue to receive the words of our shared human experience.
The first post will sent to your inbox on Monday, January 9 if you sign up for it.
You are the love letter I have always been writing about.
I am eager for our paths to continue to cross.
Humbly yours,
Meredith Levick [founder and author of Morning Love Letter]