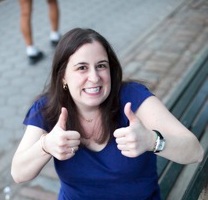 CONTRADICTIONS.
I adore "the country" and dream of a day in the near future when I have a house in the mountains by a lake, but I also crave the urban romance of this city and the fresh beat of the night air.
I'm as sweet as honey, but I can be a b*tch when Push and Shove meet in a dark alley.
I'm a professional organizer and as tidy as can be, but my mind is a creative playground, and I want nothing more than to stretch out my spiritual limbs so I can reach beyond and embrace my innovative self.
I want freedom and stability,
the open road and the comfort of my bed,
the sensuality of jazz and hard core rap,
my closest of close friends and to always meet new people,
everything all at once and the steady flow of whatever will be, will be.
CONTRADICTIONS.
Sometimes we make apologies for them because we're taught that hypocrisy is impolite and inappropriate.
But the truth is –
all of us are opposing forces at work,
certain one moment, out of line the next.
No need to keep wondering how you can be sugar and
spice at the same time without seeming crazy or inconsistent.
Come join me for my next writing workshop on
Tuesday, November 1 at 7 PM:
LEVERAGE YOUR CONTRADICTIONS
WHO IS THIS FOR?
This workshop is for writers and non-writers alike.
This is a space to share ideas generated by writing so if you don't want to share your actual writing then don't worry, I'm won't make you do it.
But life is unexpected, this is a giant experiment, so use what you have and get in there because together we will:
discover how you can align all of your seemingly
contradictory selves to build a life that works for you!
One lucky winner will receive a
A THIRTY MINUTE COACHING SESSION
with me to discuss YOUR CURRENT WRITING PRACTICES AND GOALS.
NOTE:
I don't make promises I cannot keep, but I promise you –
writing is a gateway for opening up your life and enjoying it more.
Come check out what people are saying about my workshops!
HERE ARE THE DETAILS:
WHEN: Tuesday, November 1, 7 PM
WHERE: TRS, Inc., 44 East 32nd Street (in between Madison and Park Avenues), 11th Floor, Suite #2, New York, NY
HOW: Autumn is my favorite season, and I'm feeling generous and alive. Come with $10, and I'll be thrilled to have you. Bring a friend, and both of you can get in for $9 each. That's right, because I want you to take that extra dollar, and play the lottery.
Hey, you never know.
This is a bargain price so don't miss out.
RSVP: Space is limited so please reserve your spot at this healing event by emailing WriteLoveWriteNow@gmail.com.
PLEASE SPREAD THE WORD TO ANY and EVERYONE YOU THINK MAY BE INTERESTED.
In advance, thank you for joining me on Tuesday, November 1. Please contact me with any questions!
With love & gratitude,
Meredith Levick