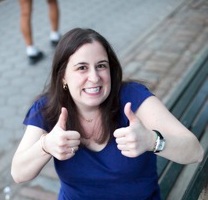 Two years ago today I had no vision for it.
I didn't even plan for it to be so.
I just started feeling like there were unwritten words circulating in our communal consciousness,
a language of shared compassion, shared experience, and shared hope
that needed to be expressed.
Morning Love Letter wasn't purposeful, at first.
I didn't know I wanted to write a love letter to the world every single day.
But I moved inside my intuition and began by emailing a handful of friends,
offering anecdotes, images, visions, poems, stories, and
genuine and messy and unapologetic and evolving love.
It was so simple, it was so unexpected, it was what I wish for life to be
for all of you, in a word –
divine.
News spread,
more and more people wanted to receive the email,
I gave it a name, and eventually after overcoming hesitation and electronic confusion,
I built it a space to dwell in
(in huge thanks to my friend and constant supporter,
Healthy Crush founder and miracle worker extraordinaire, Jenny Sansouci).
So even more and more people were meeting me
in a place called home and a time called now,
writing to me about their tears, their laughter, their sense of companionship
in reading what I had written about my journey and what
truly is our singular journey.
Two years ago, when Morning Love Letter was in its babydom,
I announced its mission:
to heal, connect, and support people
via the transformational power of language, specifically the written word.
The mission remains the same.
The love never falters.
What happens next?
None of us know.
But continue writing, I must,
because I want the door of my home to always be open to the adventure of us.
For years I didn't even write, I didn't own my voice,
and now I never want to stop writing,
I never want to stop being who I was born to be.
If I can remark upon nothing else in this community it is that intention –
go, go forth,
unabashedly and without pause, against the naysayers, against your internal critic,
and swim directly into the rapids of your chaotic creativity,
the world will expand to give you what you need and what you want –
go, go forth,
unabashedly and without pause,
and dance while nobody – and everyone – is watching.
Thank you for continuing to encourage this mission and for welcoming more people
into our world of a collective consciousness and
a collective love story.
I know this is only the beginning
for all of us.
With gratitude & love,
Meredith Dankner Levick