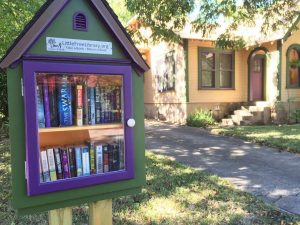 Take a book.
Return a book.
Pick up what you need.
Let go of that which no longer serves you.
Leave behind the people, places, and things that drain and disappoint.
Carry with you the riches of reliable friendships, the vulnerability of song, and the freedom of an open landscape.
Reduce your carbon footprint.
Always make time to get lost.
Take a book.
Return a book.
Trust that who and what you left behind was right and true for a time and belong(s) in your (hi)story, like sunflowers belong to the earth.
Wander into generosity.
Travel lightly and lovingly,
Your Higher Self