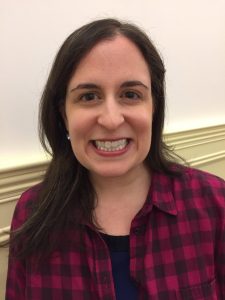 Meredith is an educator, writer, and investigative reporter of the human experience. She started her career in corporate America working in the marketing and sales arena with a focus on effective project management and building successful client relationships. She lived and worked in Argentina before pursuing her next steps in Jewish communal work as an opportunity to weave together her interests in building transformational learning experiences for a variety of populations and strengthening the collective Jewish community via innovation, adaptability, and thoughtful communication.
Currently Meredith works as the Director of Sustainability & Community Engagement for Hazon, an organization that seeks to create change by building healthier and more sustainable communities in the Jewish world and beyond. She received her master's degree in Jewish education with a focus on experiential education from The Jewish Theological Seminary. Additionally she completed a master's concentration in Israel education via the iCenter. She holds a bachelor of arts degree in English Literature and Spanish from Northwestern University in Evanston, Illinois.
Meredith lives in New York City with her husband, Danny, a fellow Jewish communal professional. She enjoys writing, taking long walks, traveling, biking, stumbling through creative recipes, and marveling at her toddler nephew.