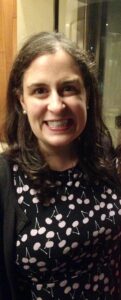 Meredith is an experienced educator, dynamic writer, and investigative reporter of the human experience.
Professionally she works as an experienced collaborator and supervisor with a focus on concrete results, relational exchanges and dynamic communications.
Meredith started her career in corporate America working in the marketing and sales arena with a focus on effective project management and building successful client relationships. She lived and worked in Argentina before pursuing her next steps in Jewish communal work as an opportunity to weave together her interests in building transformational learning experiences for a variety of populations and strengthening the collective Jewish community via innovation, adaptability, and thoughtful communication.
Meredith lives in the New York area with her husband and their daughter.